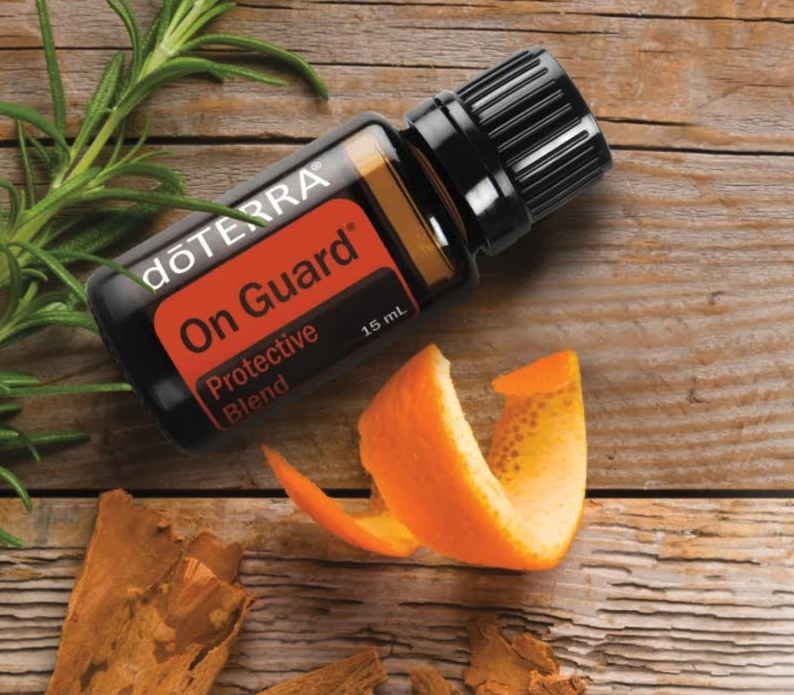 dōTERRA On Guard Essential Oil 15ml
€48.50
Product Description:
ON GUARD® is dōTERRA's unique, proprietary blend formulated to support healthy immune function.* Wild Orange essential oil, combined with Clove, Cinnamon, Eucalyptus, and Rosemary offer a fragrant, natural and effective alternative to synthetic options for immune support. On Guard, with its unique aroma, is one of our most versatile blends. It is also safe to use on countertops, as a non-toxic way to cleanse surfaces, or to clear the atmosphere by diffusing.
Uses:
Diffuse
Inhale directly from the bottle
Add a couple of drops to warm or cold water & drink throughout the day
Add a couple of drops to your cleaning products or add a few drops to a spray bottle of water and use as a non-toxic surface cleaner
Massage into bottoms of feet (dilute with carrier oil)
Ingredients:
Wild Orange Peel, Clove Bud, Cinnamon Bark, Eucalyptus Leaf, and Rosemary Leaf/Flower essential oils.